It's mind-boggling, it's crazy: What the data says about the vaccination rate in Tunisia this Sunday. A positive sign amid skyrocketing cases and hospitalizations after weeks of lagging inoculations and political problems. The strong turnout comes in the wake of a move by Tunisian President Kais Saied to declare August 8 as a national day for vaccination in a nationwide campaign that aims to vaccinate 1 million Tunisians.
Last Monday, the Tunisian Presidency said it received six million COVID-19 doses from friendly countries to help stem the spread of the virus. Tunisia received COVID-19 vaccines as assistance from Turkey, Saudi Arabia, the United Arab, France, Italy, China, and the US.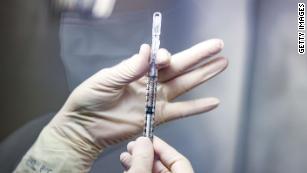 Tunisia's vaccination rates rose sharply this last Sunday, The Tunisia health minister reported Sunday that 551.008 additional doses were administered (a mind-boggling 4.8% of the country's total population), During the last week, Tunisia averaged about 41,501 doses administered each day. This means an increase of nearly 13 times in one single day).
According to the numbers released Sunday, among the countries with a population greater than one million inhabitants this constitutes the highest ever vaccination rate per population percentage ever recorded, with nearly 5% of the population vaccinated in a single day, a figure that would make the world's greatest powers uncomfortable.
In recent months, Tunisia suffered high infection rates amid political instability in the country.
Tunisia has confirmed 610,660 virus infections, including 20,931 deaths, according to official figures.
The Health Ministry said 3.2 million vaccine doses have been administered, of which 1.24 million people have received the two shots of the vaccine, or 12% of the Tunisian population.
Specialists in Tunisia hope the recent surge in cases driven by the Delta variant is changing the minds of the vaccine-hesitant, they noted that in the last two weeks, vaccination rates have increased nationally.